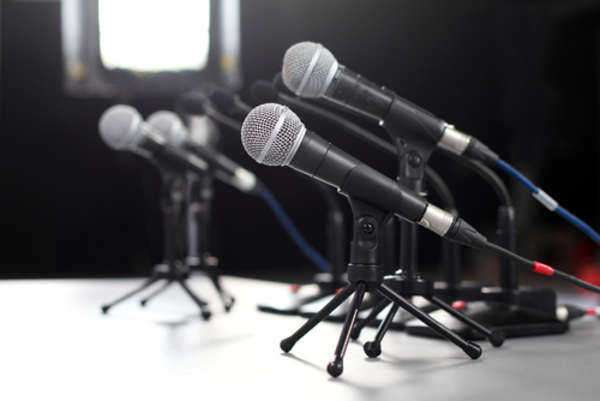 What is a Broadcast?
A Broadcast is defined as the transmission of media on the part of a single
individual or group to electronic recipients called receivers. The term
Broadcasting can encapsulate a wide range of means and measures with regard to
a media Broadcast.
The term 'Broadcast' is not necessarily specific to the
transmission of media. However, within a legal spectrum, Broadcasting typically
encompasses transmitted media both in the public realm, as well as the private.
A Broadcast typically addresses:
•    A radio Broadcast transmitted over
amplitude or frequency modulated airwaves.
•    A television Broadcast transmitted
over basic cable or specified television stations.
•    An Internet Broadcast, which can
include online lectures, Internet Radio stations, or Net-meetings.
Public Broadcast vs. Private Broadcast
Within the scope of Broadcasting, a variety of mediums exist through which
media can be broadcasted:
●   Public Broadcast: A Public Broadcast
is defined as a transmission of media through the usage of transceivers and/or
receivers belonging to the public and regulated by the Federal Government. The
Federal Communications Commission (FCC) is the governmental branch that is responsible
for the regulation of content expressed through media disseminated through the
use of publically-owned airwaves.
●   Private
Broadcast: A Private Broadcast is a method of Broadcasting in which the media
being transmitted is neither sanctioned nor regulated by a governmental agency.
A vast array means for public broadcast exist in the form of the following:
•    Subscription-based media channels
and avenues, including cable television and Internet Satellite Radio.
•    Pirated Radio is defined as an
illegal means of the dissemination of media that can be conducted in a
clandestine fashion through the illegal usage of public airwaves.
Comments
comments